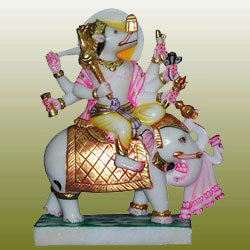 Manibhadra Vir Pooja - Saturday, Oct 13th @ 10.30 AM
Shree Manibhadra Vir Pooja will be conducted on Saturday, Oct 13th at 10:30am. We will have Ashtha Prakari Pooja done on Shree Manibhadra Vir Pratimaji between 10:-30am to 12:30pm in Derasar. Only Gents can perform this pooja so please make a note of it.

Please find below details of the program:
Event
· Ashtha Prakari Pooja
· Offering of New Toran, Sukhadi, and Khes (Vastra)
· Shree Manibhadra Vir Aarti followed by Shanti Kalash
Swamivatsalya
(Sponsorship opportunity available for $501 per family. Multiple families can participate)
JSMC appreciates main sponsorship from Hemandra & Alka Shah, Keerti & Hansa Shah, Dipak & Priti Kapadia
Main Sponsor will be awarded Ashta Prakari Pooja, Mngal Divo, Khes and Sukhadi. Gheeboli will be conducted for Aarti, Shanti Kalash and Toran.
For more information please contact Religious Secretary.