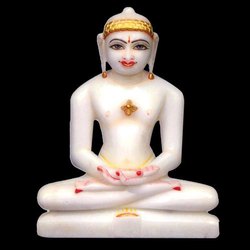 Bhamti Pratimaji Pratistha
We are happy to announce
Pratistha of Bhamti Pratimaji
on newly installed Gaadi
on August 24 and 25
. Since we have to do Pratistha of Pratimaji's again the event has the same significance as a regular Pratistha. Pratistha of Pratimaji will be done by the original donors however everyone else can join the ceremony by participating in one of the following auspicious ceremonies.
Please find below tentative Schedule and available Sponsorship Opportunities.
See below to take Laabh in various ceremonies of Pratistha Celebrations.
ONLY 9 Opportunities Left

This is an integral part of Pratistha done anywhere in the world. Take this unique laabh of

Gaadi Bharavani

during this Pratistha.

The opportunity to do

18 Abhishek

on Bhagwan for the first time before Pratistha doesn't come very often. So do not miss this opportunity. Register your Laabh today.

Welcome Bhagwan

to our auspicious temple and request them to take their place on his Gaadi. This is a unique laabh to welcome him to our temple.
Besides the above there are also opportunities available to participate in general

Pratistha Rituals

. To participate in one of them click here -->>