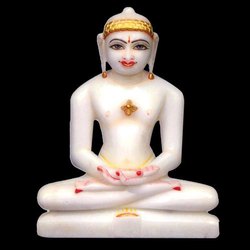 Utthapan and Sthapana Vidhi
Gaadi Utthapan and Bhagwan Sthapana Event - Sat, July 13
As the Gaadi of Pratimajis in temple wear and tear there are times when we need to replace them. We have reached such a stage and many of our Bhagwan's Gaadi in Bhamti needs a replacement. As a result we are doing
Utthapan
of Pratimajis to replace the old gaadi with new one and do
Sthapana
of all the Bhamti Pratimaji's in a temporary derasar. Once the gaadi are replaced we will do Pratistha of Bhagwans back to their Deri's in August.
As part of the Utthapan vidhi we will have
3 different Patla Poojan
where families can participate with a nakro of only $101/patla/family. Also you can do the
entire Utthapan and Sthapana vidhi
for a nakro of just $151/pratimaji/family.
See below for more details on the program and sponsorship opportunities.